Connecting you with real places, real people, authentic experiences
Do you share our passion for Italian wine, food and culture? Escape with us on a special wine day.
Dive into history on a fascinating city walk of Milan. Join us in the kitchen to create traditional dishes.
Create memories to last a lifetime. We provide outstanding private tours and activities in Milan,
and the top wine producing areas and of Piedmont, Lombardy and the Valpolicella.
You're in expert hands. Our wine excursions are led by accredited Italian sommeliers.
Our food visits and cooking lessons are led by master cheese tasters and local chefs.
Our city walks are led by knowledgeable and friendly local guides of Milan
At Milan Day Trips, we take pride in what we do. Every tour. Every time.
---
Discover our tours and activities in and around Milan
Full-day wine tours from vineyard to tasting room. Ideal for wine lovers of all levels.
Discover
the city of Milan
with a private City Walk
---
Discover our exciting new tours and packages for 2020 in Milan and nearby wine regions.
---
Ready to book?
Choose your tour or activity

marsham492
Kinsale, Irlanda
"3 days - Lake Como, Verona and Lake Garda, Bernina Train ride to St. Moritz"

Rewieved October 2, 2018
What a wonderful 3 days! I highly recommend all 3 tours!! They were all fabulous, but if I had to choose a favorite, it would be Lake Como!
Read Review
|
Read All Reviews
---

montanatraveller70
"Perfect Barolo wine excursion"

Rewieved March 12, 2018
This was one of a few wine tours we did during this visit to Italy and we lived every minute of it. My husband and brother-in-law are huge Barolo drinkers, and this private day trip was just great. Our guide was extremely knowledgeable and...
Read Review
|
Read All Reviews
---

Norbert v
"Great Oltrepo Pavese Wine tour"

Rewieved November 12, 2017
We were privileged to have a wine tour with Davide, he brought us to two wineries in the Oltrepo Pavese region where, alongside interesting tours, we could also taste great wines. Davide has a lot of knowledge about wines and local wineries and shares his...
Read Review
|
Read All Reviews
---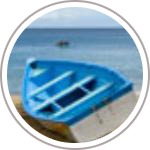 VL416
Naperville, Illinois
"Barbaresco and Barolo Wine Tour"

Rewieved September 30, 2017
Four of us took a day trip with Davide in September 2017. There were 4 of us and Davide brought along a friend who was visiting from the US. Davide picked us up and dropped us off at our lodging in Milan. Our first stop...
Read Review
|
Read All Reviews